Technical Consulting Group LLC was founded in 2005 and is Located in Atlanta, GA with remote offices in Herndon, VA. We serve a diverse customer base ranging from Fortune 500 companies, government, healthcare, K-12, colleges, and universities to "start ups" across various vertical markets providing business consulting, telecommunications, and other IT related services.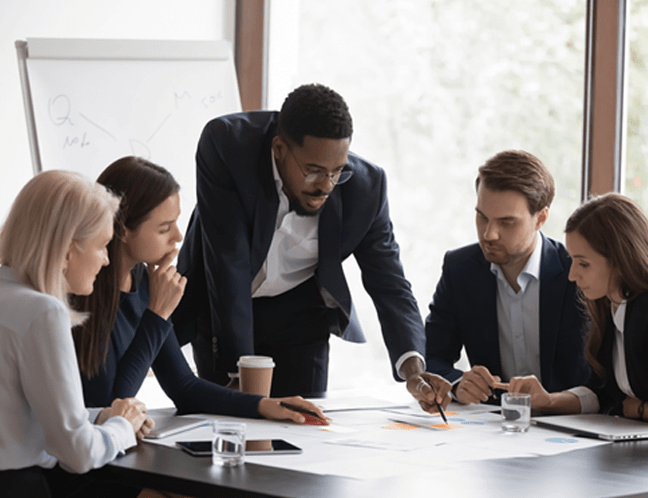 Our Team
Technical Consulting Group LLC management team is comprised of former executive management, solution architects, engineers, and big 4 consultants. Our team is versed across multiple industries which allows us to truly understand our clients needs and goals. Because we have served in leadership roles TCS staff is in a unique position to provide meaningful, long-range business and technical consulting services.
Mission
To serve our clients by providing the highest quality professional and engineering services that address our clients technical and business needs. We attract, recruit, and retain the most…
Vision
To be the most trusted and respected business consulting and IT services firm recognized by our clients for solving complex business, technology and socio-economic problems while..
Broadband
Broadband services ranging from technology strategy, engineering assessment, and broadband deployment for wireline and wireless technologies…
Data Governance
Data provides stakeholders with useful information to enable an organization to achieve its goals, Defining the processes, roles, policies, and metrics…
Infrastructure
TCS Group provides infrastructure services including hardware, software, and ecosystem of things solutions for a broad range of clients leveraging our…
Cloud Solutions
TCS Group partners with major data center companies to provide products, services, and enablement tools available to help customers find, develop, and deploy cloud-based…
Hardware and Software VAR
TCS Group is a hardware and software value added reseller that supports a "first class" solution integration approach for our clients.
Project Management
TCS Group services include program management, project management, vendor management and custom project management solutions.
Business and IT Consultant Services Approach
TCS Group's approach is based on the belief that meaningful and sustainable results can only be achieved when there is a clear understanding of the customer's problems. At TCS we partner with various levels of your organization, ensuring that we are working directly with those stakeholders to solve for the right business and technical challenges. From executive leadership, project sponsors, to "hands-on work" with functional teams for implementation, we are committed to working with your organization to bring valuable and long-term results.